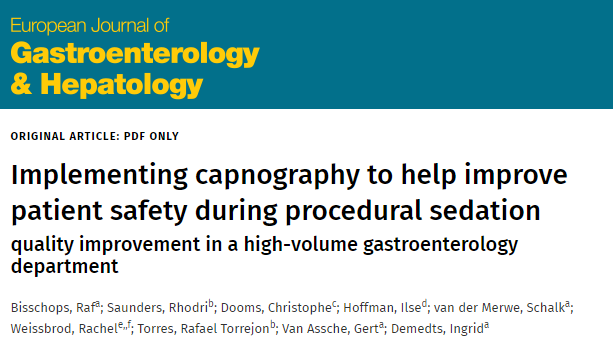 Coreva Scientific's Rhodri Saunders and Rafael Torrejon Torres have co-authored a paper on patient safety during procedural sedation in gastroenterology, and the impact of implementing capnography monitoring.
Procedural sedation relieves pain and anxiety for patients during a large number of procedures, and its usage has been rapidly increasing as a result of the growing number of minimally invasive procedures being performed outside of the operating room. Continuous monitoring is key to identifying and halting the risk of respiratory compromise and subsequent adverse events during procedural sedation.
In this study, sedation-related adverse events and interventions were prospectively recorded during, and in recovery from, endoscopic procedures. Patient safety under current care was determined before and after implementing capnography. Adding capnography to current care was found to significantly decrease adverse events by 55%.
Read the publication here. Or, have a look at our other co-authored publications.