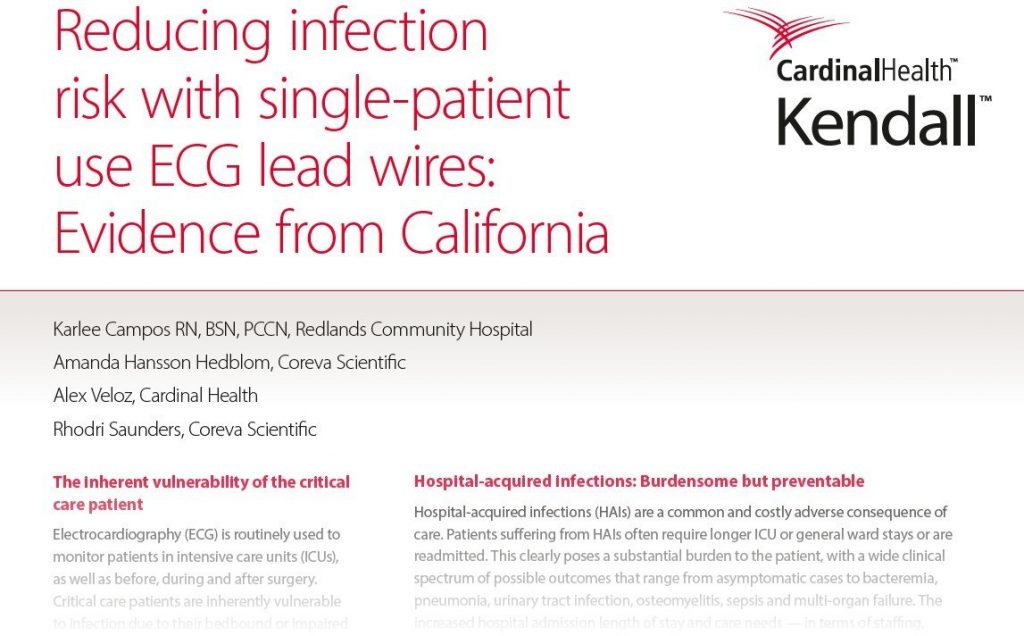 Coreva Scientific is proud to have published a whitepaper exploring the effect of single-patient use ECG on hospital acquired infections. For the analyses, we combined open datasets on standardized infection rates from the state of California with sales records from our partner, Cardinal Health.
Our findings indicate that in California, hospitals using single-patient use ECG (Kendall DL) generally have lower rates of MRSA, VRE and CLABSI compared with non-Kendall DL hospitals.
We are excited about the potential of using publicly available data to gain important insights into healthcare improvement. While there are limitations in what can be achieved with these types of datasets, they provide an immediate and inexpensive knowledge source and have a role to play in evidence-based medicine. Be that informing policy or guiding more effective research.
Read the full paper here.